Fine Gem Pavilion | Hall 9 | AWE
Meet the world's top gemstone suppliers at the Fine Gem Pavilion (FGP), located in Hall 9 of the AsiaWorld-Expo (AWE)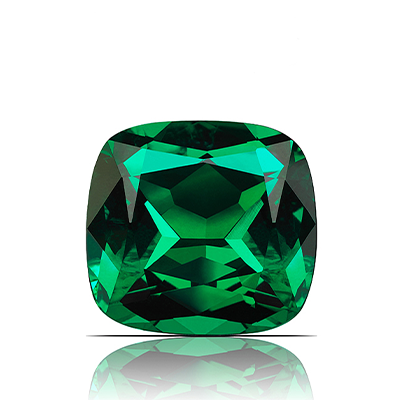 Fine Colombian emeralds from 4G's Trading Corp
Since 1988, 4G's Trading Corp remains to be one of New York's primary providers of fine-quality precious gemstones. Family-owned and operated, 4G's Trading continues to develop and expand its reputation as a leading wholesale supplier of elite Colombian emeralds.
A 580 5th Avenue, Ste 915, New York, NY 10036
T 212 398 9085
E info@4gsemeralds.com
A. A. Rachminov Diamonds Asia Ltd
A. A. Rachminov Diamonds is a leading diamond supplier with over 80 years of experience. The company offers a vast inventory of rare, exquisite diamonds, including colourless and fancy colour diamonds. Its GIA-certified diamonds are renowned for their quality and beauty. A. A. Rachminov Diamonds is committed to providing clients with the best possible experience.
A 20/F, Canton House, 56 Queen's Road Central, Hong Kong
T +852-25265885
E goria@aarachminov.com.hk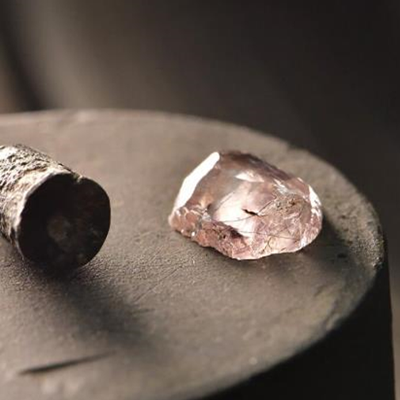 Diamonds from A. A. Rachminov Diamonds Asia Ltd
Fine coloured gemstones from Arnoldi International e.K
Arnoldi International e.K
Whether it is a single stone, a rarity, a series or a cabochon, each stone receives their full attention from highly qualified gem-cutters at Arnoldi International since 1919. Attractive designs with optimal proportions and a perfect finish are the standards of our customers, which we can only meet with our in-house manufacture.
Caram is a leading gemstone and fine jewellery company with a rich heritage spanning Asia and Europe. Exceptional emeralds, rubies, sapphires and bespoke creations. Established in 1975, the company embodies expertise, craftsmanship and unparalleled service. Meet them at Booth 9 J28 in the FGP.
Hong Kong
A 1702 Waga Commercial Centre, 99 Wellington Street, Hong Kong
T + 852 3565 4988
Germany
A Mainzerstrasse 34, Suite 712, 55743 Idar-Oberstein, Germany
T +49 6781 901070
E sales@caram.de
IG @caramgems
FB @Caram
LINKEDIN @Caram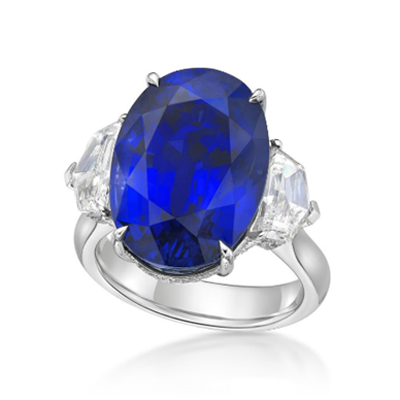 Exceptional ruby and sapphire from Caram e. K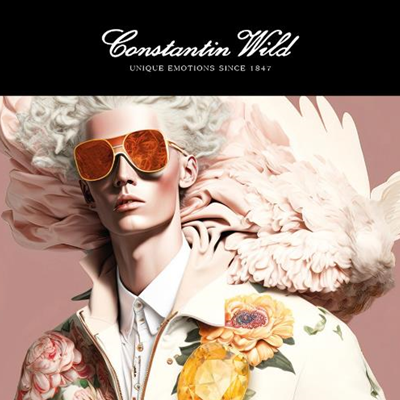 A one-of-a-kind 20-carat yellow sapphire from Constantin Wild GmbH & Co KG
Constantin Wild GmbH & Co KG
Constantin Wild is valued worldwide for its expertise. Since 1996, the connoisseur and expert has been at the helm of Constantin Wild GmbH & Co KG. The family-owned business was founded in 1847 and is known around the globe for cutting and trading the world's rarest and most precious gems. One of its stunning trade show highlights is a one-of-a-kind yellow sapphire, originating from Sri Lanka. The 20-carat gem, in cushion cut (no heat), shows its breathtaking quality in an intensely bright and spirited yellow colour that inspires. Simply timeless elegance – presented to you by Constantin Wild.
A Constantin Wild GmbH & Co. KG, Hauptstrasse 103, 55743 Idar-Oberstein, Germany
T +49 – 6781 94500 fax: +49 – 6781 945050
E info@constantinwild.com
LINKEDIN @Constantin Wild GmbH & Co. KG
Maison Garaude specialises in the trading of natural and untreated coloured gemstones, including rubies, sapphires, emeralds, spinels and other precious gems. With a commitment to quality and ethical standards, the company directly sources rough rubies, sapphires and emeralds from trusted mines, ensuring the authenticity, traceability and superior quality of its gemstones. To maintain full control over the cutting process and bring out the best in each gemstone, Maison Garaude conducts in-house cutting at its atelier in Bangkok. This meticulous approach guarantees that every gemstone undergoes expert cutting, enhancing its natural beauty and maximising its value. In addition to its offices in Bangkok and Paris, Maison Garaude recently expanded its presence with a new office in New York.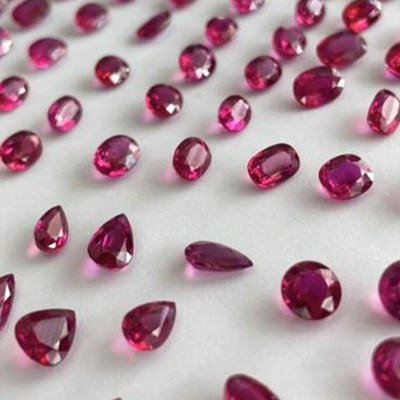 Natural rubies and Zambian emeralds from Garaude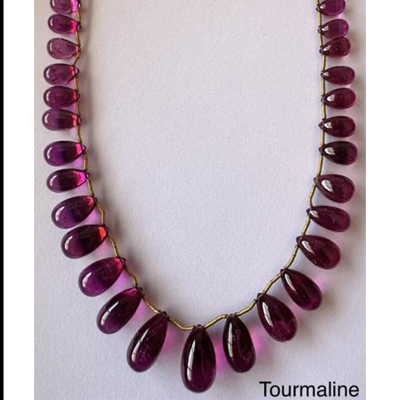 Rubellite from Geminent Asia Limited
Geminent Asia Limited, led by Karan Rawat, boasts a 10-generation legacy in a family-run enterprise. Hailing from Jaipur, India, with global offices in Thailand, USA and Hong Kong, the company is a premier specialist in coloured gemstones. Its expertise caters to innovative jewellery creators, providing exceptional stones for uniquely exquisite jewellery designs.
A 909,9/F Winfield Commercial Building, 6-8A Prat Avenue, T.S.T. Kowloon, Hong Kong
T +852 9454 9990
E geminent@gmail.com
Great Diam specialises in the trading of special and unique diamond cuts, including Rose, Old, Fancy Step and Portrait cuts; matching pairs, and custom diamond work tailored to complement jewellery designs. The company caters to both jewellery makers and individual artists, offering a comprehensive range of goods and services to support their customised projects.
A 4/F, CHEVALIER HOUSE, 45-51 CHATHAM ROAD SOUTH, T.S.T., KOWLOON, HONG KONG
T + (852) 2724 0870 FAX (852) 2724 0871
E hk@greatdiam.com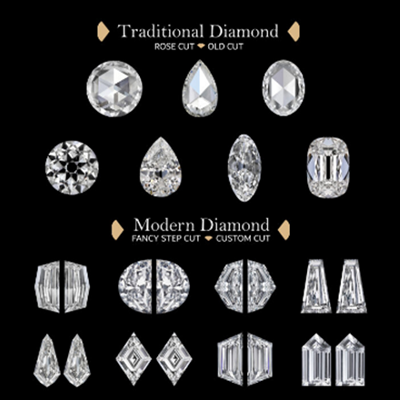 Diamonds in traditional and modern cuts from Great Diam (HK) Ltd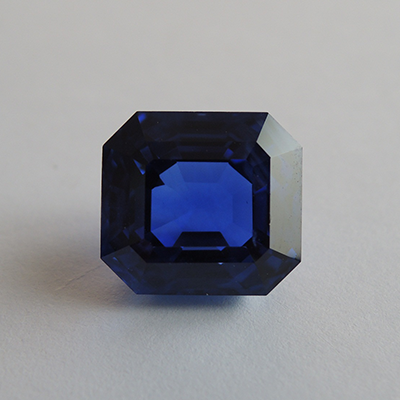 Fine emerald and sapphire from Heeralal Chhaganlal Tank
The House of 'TANK' has a legacy spanning over 150 years. The company specialises in dealing with coloured gemstones sourced from around the globe. As a testament to its commitment to excellence, the company procures raw materials directly from the source, ensuring the highest quality and authenticity.
Rachminov Diamonds 1891, Asia Ltd
Rachminov Diamonds 1891 is a third-generation leading diamond operation, with offices in New York, Belgium, Israel, Shanghai and Hong Kong. It is among the largest manufacturers specialising in natural fancy colour diamonds, and a leading supplier to the fancy colour diamond market. Rachminov Diamonds 1891 provides exquisitely sourced, cut and polished fancy colour stones, with cutting and polishing facilities in Israel, Belgium and New York.
A Suite 1206, Crawford House, 70 Queen's Road Central, Hong Kong
T +852-9704-5409
E carmen@fancycolor.com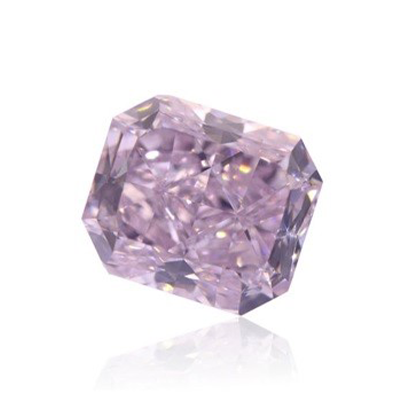 Fancy colour diamonds from Rachminov Diamonds 1891, Asia Ltd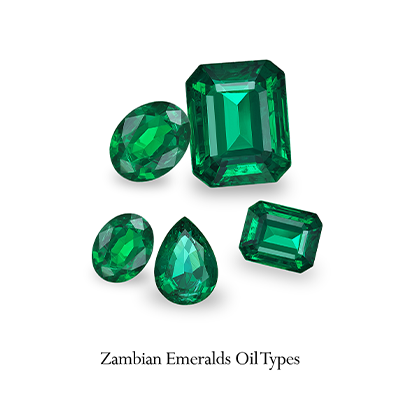 Colombian emeralds from Gems Trading Company
Gems Trading Co offers an exceptional assortment of gemstones. Our meticulous process begins with sourcing rough materials from various locations worldwide. We then apply expert cutting and polishing techniques to transform these gemstones, ensuring they epitomise the highest quality, widest range and most competitive pricing available in the market. The GTC buying team sources rough and polished gemstones from all the mining countries and cutting centres. GTC is renowned for its expertise on Colombian emeralds, which are sourced from the MUZO mines in Colombia, and cut and polished in Jaipur, India. Our in-depth knowledge, acquired through firsthand knowledge of diamonds and coloured gemstones, fuels our drive to excel and constantly push the boundaries of our craft.
A 602, 6/F, Harbour Centre, Tower 2, 8 Hok Cheung Street, Hung Hom, Kowloon, Hong Kong

T (852) 2724 1273 Fax : (852) 2367 5543
E info@hctank.com
Miranda Group stands as the global leader in exotic coloured gemstones. With a focus on excellence, we meticulously source the finest gemstones from our own mines and trusted associate mines. We operate our own production facilities, enabling us to offer rare and high-quality coloured gemstones directly from the source. Our mission is to provide these extraordinary gemstones at the most competitive prices.
A Unit 501, 5/F, Tower 2, Harbour Centre, 8 Hok Cheung Street, Hunghom, Kowloon, Hong Kong
T +852-2365 7708
E info@mgcl.hk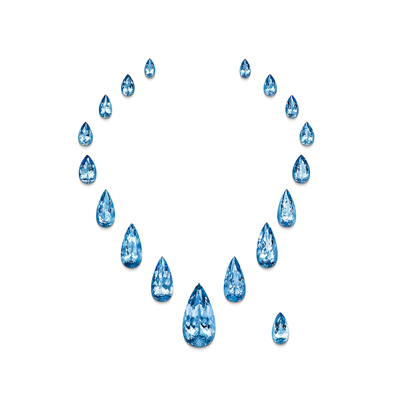 Santa Maria aquamarine layout from Miranda Group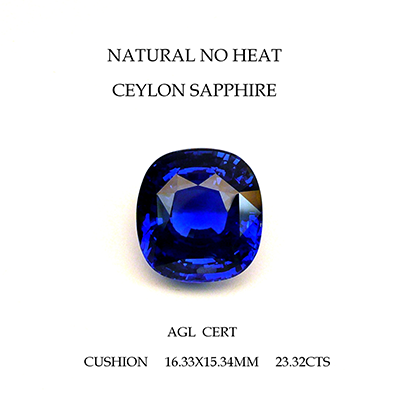 Natural no-heat Ceylon sapphire from Shaun Gems International Ltd
Shaun Gems International Ltd
Located in the heart of the New York City diamond and jewellery district, Shaun Gems serves as a direct importer and supplier of fine natural precious stones. Shaun Ajodan, President of Shaun Gems, has been serving the industry since 1981. His strong business values translate into prompt and professional service to his valued customers.
A 15 West 47th Street, Suite 700 NY, NY 10036

T 212 840 2868
E INFO@SHAUNGEMS.COM
IG @shaungems
A. Hakimi & Sons was established by Abraham Hakimi and his sons Robert and William in 1983 in the US, and has since been one of the leading manufacturers and distributors of rubies worldwide. We carry the most extensive inventory of fine unheated and heated Mozambique and Burma rubies from 1 to 20 carats.
A 50 West 47th Street, Suite 1701, New York, NY 10036
T 212-869-9600
E info@ahakimi.com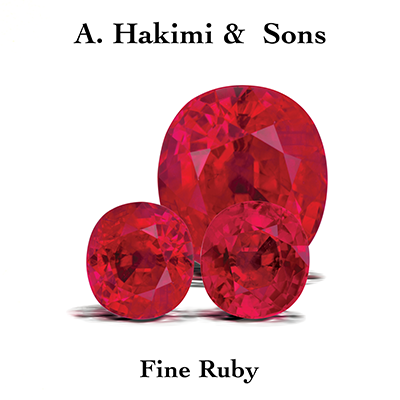 Fine rubies from A. Hakimi & Sons, Inc
Colombian emerald from Lothar Haag (HK) Ltd
Highly specialised in Colombian emeralds, we keep perfectly cut stones in our inventory. The company Lothar Haag (HK) Ltd is run by Michael Haag, a gemstone cutter and graduate Gemmologist. Lothar Haag (HK) Ltd stands for high quality at competitive prices. 
A Lothar Haag (HK) Limited, Unit B, 12/F, Chinaweal Centre, 412-424 Jaffe Road, Wanchai, Hong Kong

T +852 68025130; +49 173 6702266 (WhatsApp)
E info@lotharhaag-hongkong.com
Our collection of fine gemstones and colour diamonds speaks to the soul about the eternal beauty of nature. Contemporary and classic designs are perfectly expressed in our High Jewellery Collections, blending shapes, stones and vivid colours to spectacular effect.
Through the years the name, KOTHARI has become synonymous with quality and is renowned for stones that are admired for their Rarity and Unique Beauty.
Statement rings with rare fancy colour diamonds and coloured gemstones by Kothari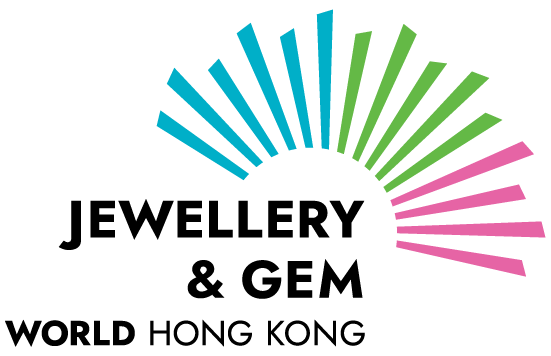 EMCO Gem Inc / Diamond Distributors, Inc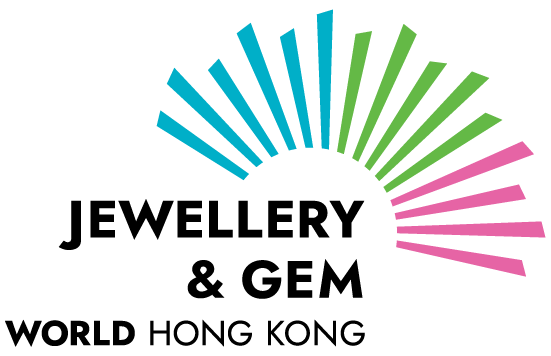 Eshed Diam (H.K.) Limited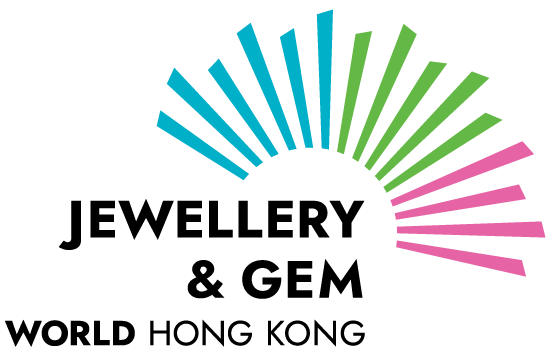 Eternal Charm Jewellery Design Limited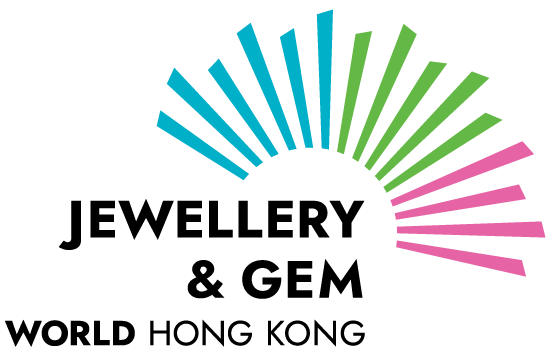 Jaipur Trading Company Inc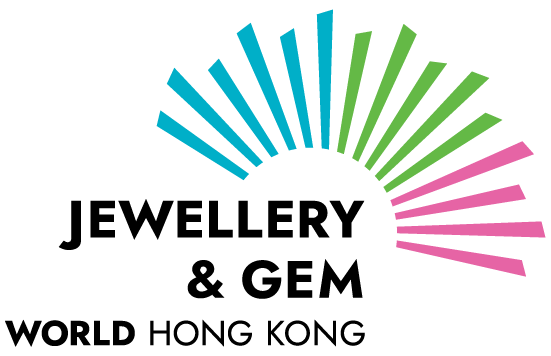 Janson's Import-Export OHG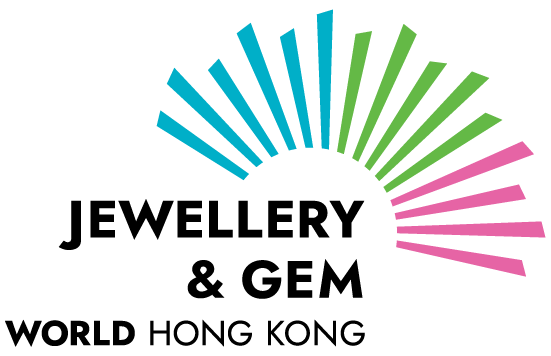 Jewellery Planning Co Ltd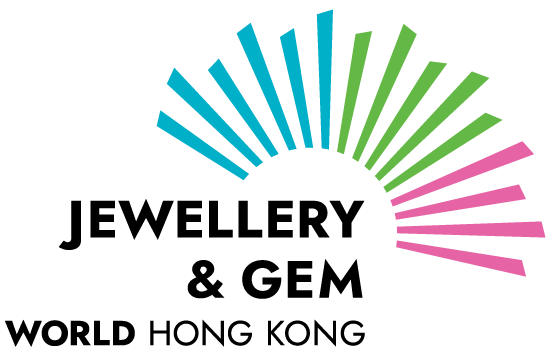 Panjshir Gems General Trading LLC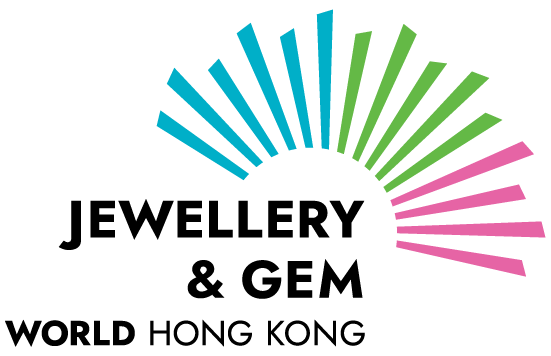 Safdico International Ltd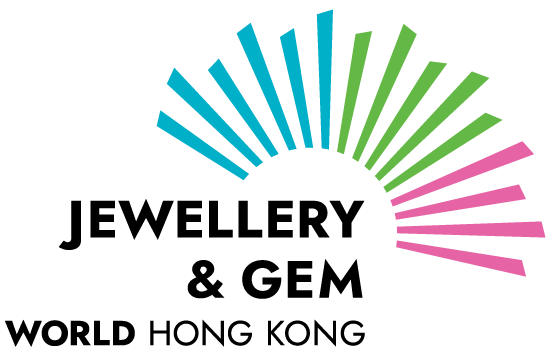 Sparkles and Colors USA Inc/ Lakhi Gems Group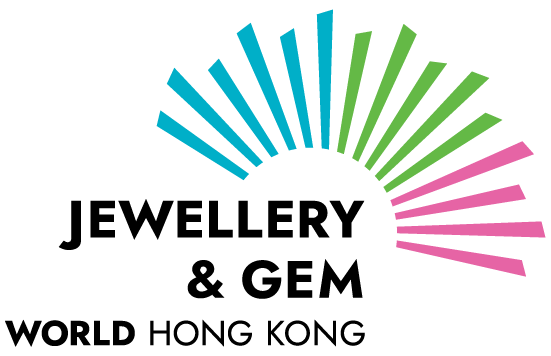 Valentina Gems and Jewelry Limited