World's Number One Fine Jewellery Event Returns In 2023!
Jewellery & Gem WORLD Hong Kong (JGW), popularly known as the September Hong Kong Jewellery & Gem Fair, is building up for its full return in 2023.  With the further easing of Hong Kong's pandemic restrictions, the industry's No. 1 fine jewellery event is set to return to its original two-venue, product category-specific format.
The jewellery materials section of JGW will be hosted at the AsiaWorld-Expo (AWE) from 18 to 22 September 2023 while categories spanning finished jewellery, packaging solutions, tools & equipment, and jewellery industry-related technologies will be presented at the Hong Kong Convention and Exhibition Centre (HKCEC) from 20 to 24 September 2023.
It's JGW's 40th Anniversary!
Join us in celebrating 40 years of unforgettable moments!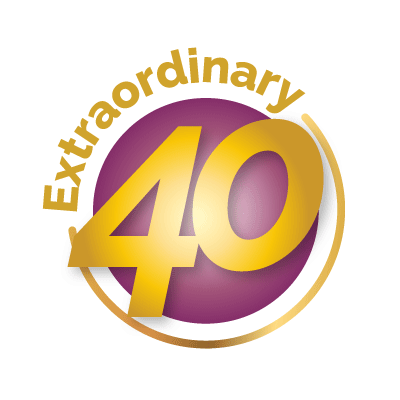 To mark this special year, JGW is proud to present the Extraordinary 40 (E40) Awards, under the auspices of the Jewellery World Awards (JWA). This tribute honours the exceptional achievements of 40 individuals who have made a significant impact on the jewellery industry, and continue to shape its future today.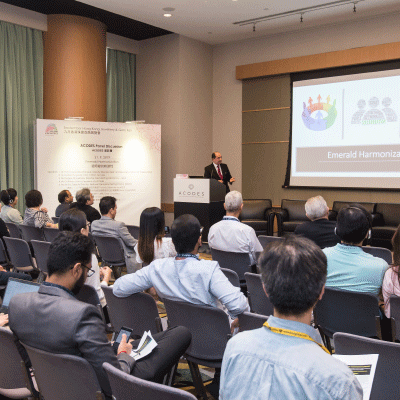 Our E40 Awardees will be invited to participate in a series of high-profile panel discussions where they will share their insights, experiences and expertise. Additionally, leading organisations in different sectors of the industry will provide updates and share the latest developments in their respective fields.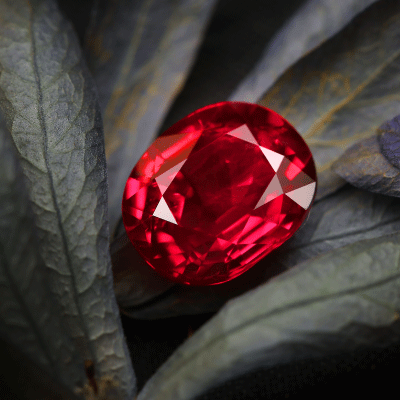 We are delighted to showcase the ruby as our anniversary gemstone! Visitors can expect to see a stunning display of ruby exhibits, highlighting the rarity and allure of this precious gemstone. A specially designed "treasure map" will guide buyers through the show floor to view the most remarkable ruby collections.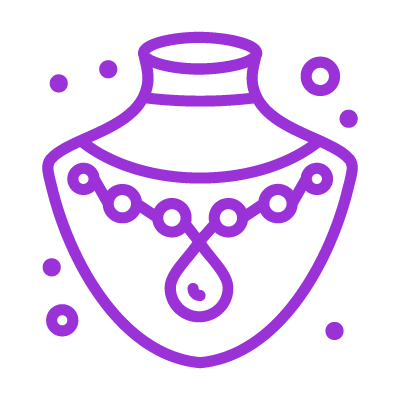 Showcases bursting with fresh collections and proven bestsellers covering the entire jewellery and gemstone spectrum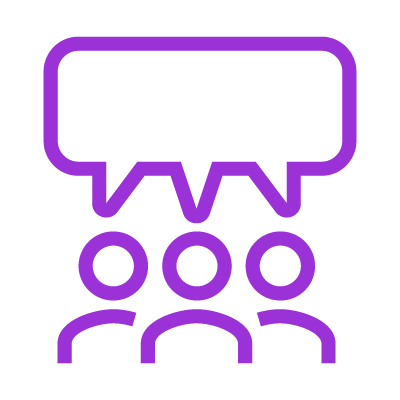 Invaluable networking opportunities for the global jewellery community
A customised seminar programme highlighting new trends and innovations in the industry
Fair Dates & Opening Hours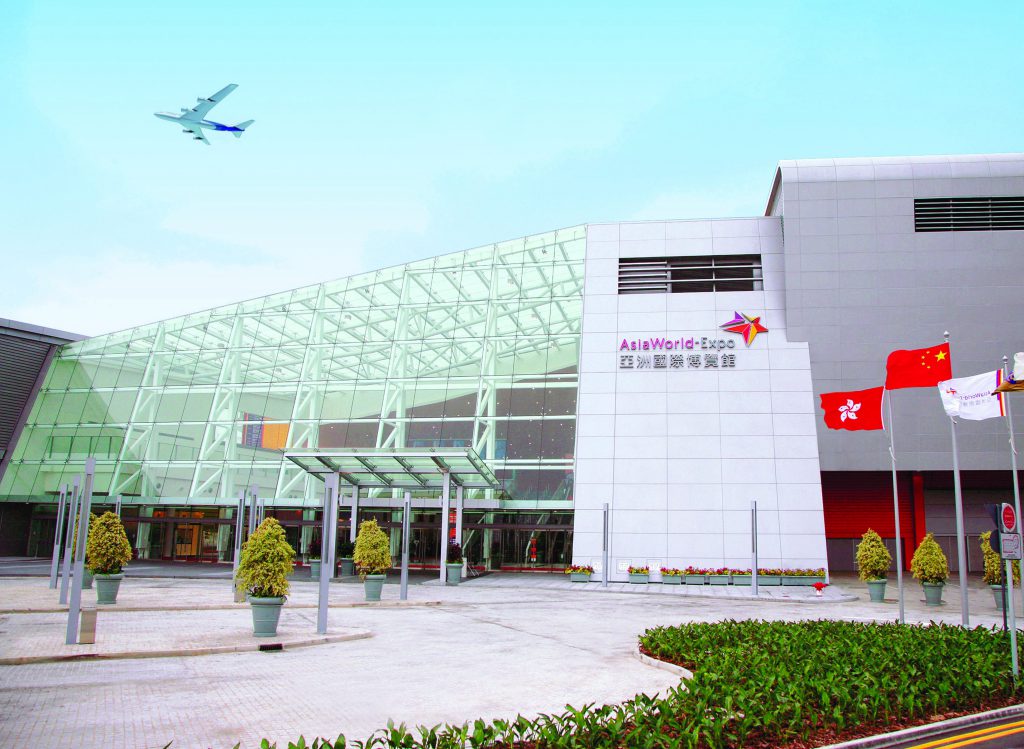 AsiaWorld-Expo • Hong Kong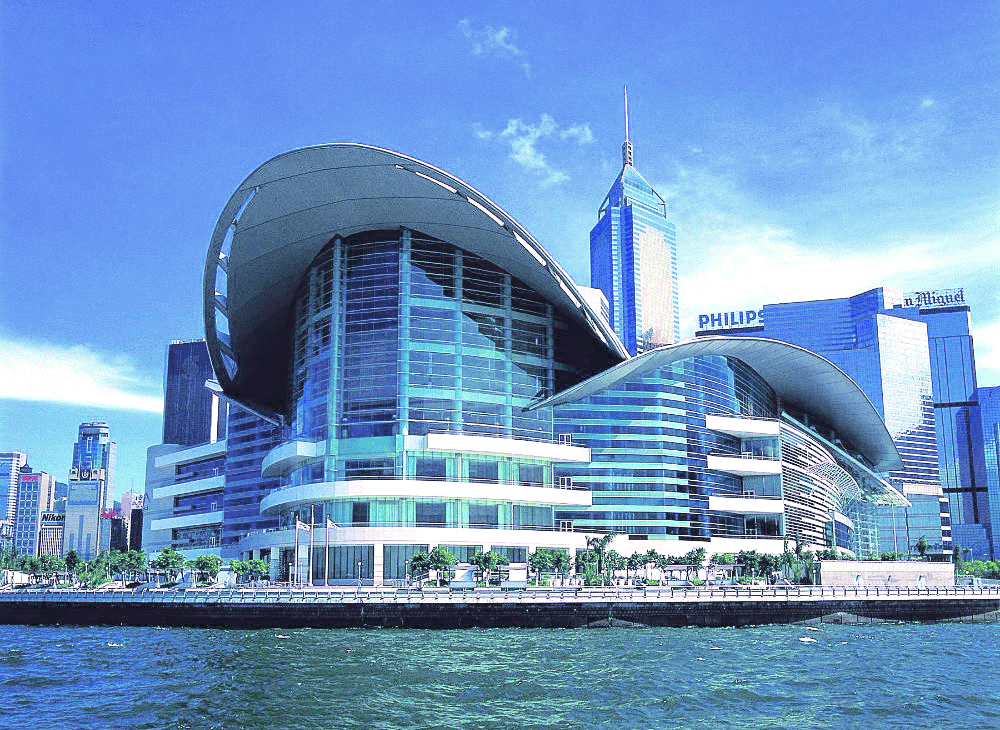 Hong Kong Convention & Exhibition Centre
AsiaWorld-Expo – Diamonds, Gemstones, Pearls, Fine Finished Jewellery, Packaging, Tools & Equipment 
Admission is limited to trade professionals. Open to visitor aged 18 or above. All manufacturers, wholesalers, retailers, importers, exporters and designers from all sectors of the jewellery industry worldwide are welcome. Visitors may pre-register to get an admission badge in advance by contacting the Fair Organiser at least one month before the Fair. Please visit the Visiting Info section to apply for an admission badge on-line. To register at the Fair, visitors can present their business cards or personal invitations together with passports and/or citizen registration cards.
AsiaWorld-Expo • Hong Kong (AWE)
Hong Kong International Airport, Lantau Island, Hong Kong
Hong Kong Convention & Exhibition Centre (HKCEC)
1 Expo Drive, Wanchai, Hong Kong, China
Materials Section I AsiaWorld-Expo
13 – 17 • 9 • 2020

Jewellery & Gem WORLD Hong Kong is home to Asia's largest gem marketplace, which can be found at AsiaWorld-Expo (AWE). Over 1,700 exhibitors will showcase a wide range of loose gems of diamonds, gemstones and pearls from around the world in this section of the September Fair.
Click HERE to enlarge.
(Last update: 10 March 2020)

Finished Jewellery, Packaging, Tools and Equipment I Hong Kong Convention & Exhibition Centre
15 – 19 • 9 • 2020
The Hong Kong Convention & Exhibition Centre (HKCEC) is dedicated to showcasing finished jewellery products, packaging, tools and equipment. Over 2,000 fine jewellery exhibitors from around the world will occupy the various theme halls in this venue.